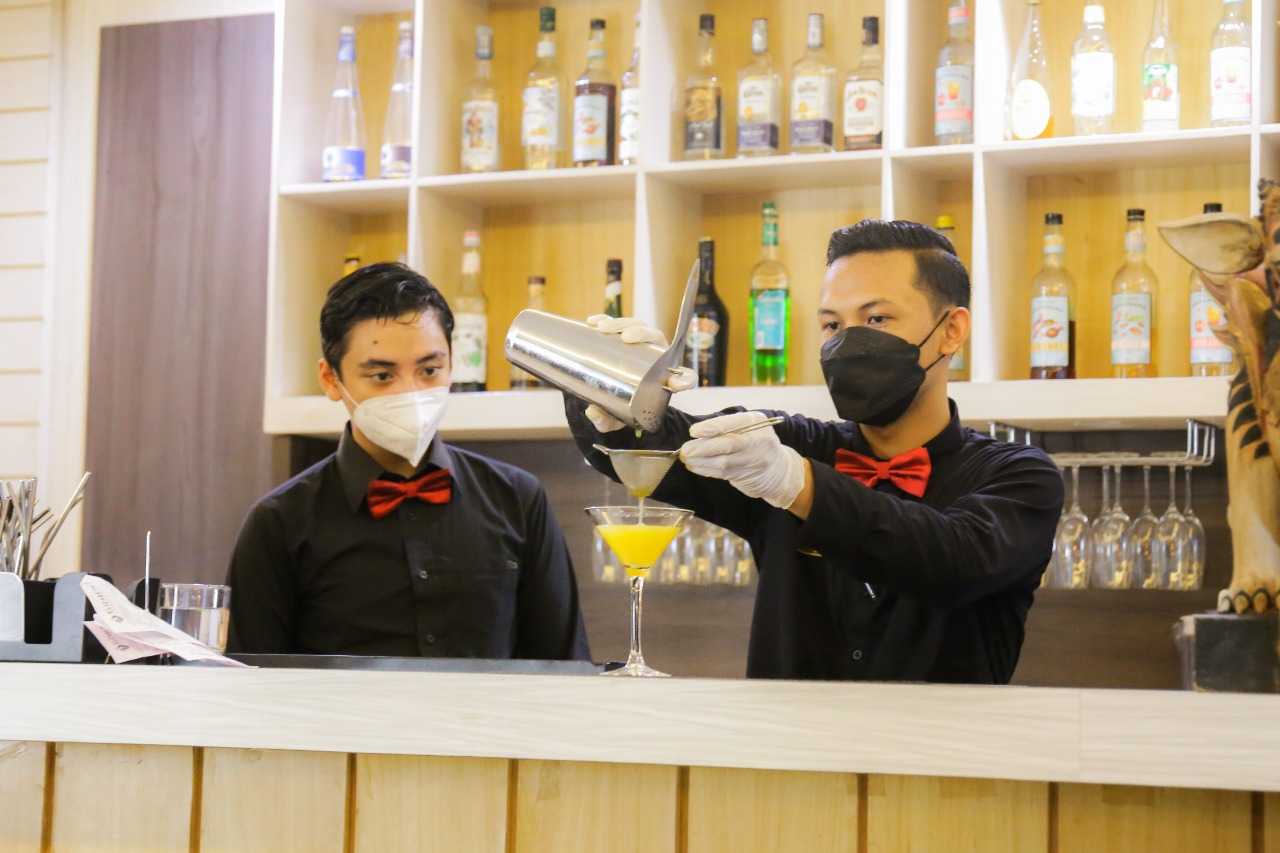 Bartender and Customer Satisfaction
"The greatest accomplishment of a bartender lies in his ability to exactly suit his customer" - Harry Gordon Johnson
Good bartenders are not merely ones who have good knowledge and skill. The primary goal of a bartender is not to simply make a drink, but to give the guest the best night of their lives. Despite making drinks, one of the vital skill of bartenders is also to genuine customer service.
A bartender who gives outstanding customer service is the one who wins the customer's heart using their experience, knowledge, and skill. This is exactly what we've done in Food and Beverages Service division at @elizabeth_international, providing the skills that they have to know beyond making cocktails and mocktails.
At @elizabeth_international the students are expected to possess the basic qualities of customer service like maintaining good interaction with the customers, displaying initiative, producing outstanding drinks, and many more!
Come and join to Food and Beverage Division Elizabeth International and be an extraordinary bartender in the future.
#elizabeth_international #ezzy #fbs #hospitality #cocktail #kampusperhotelan #bartender