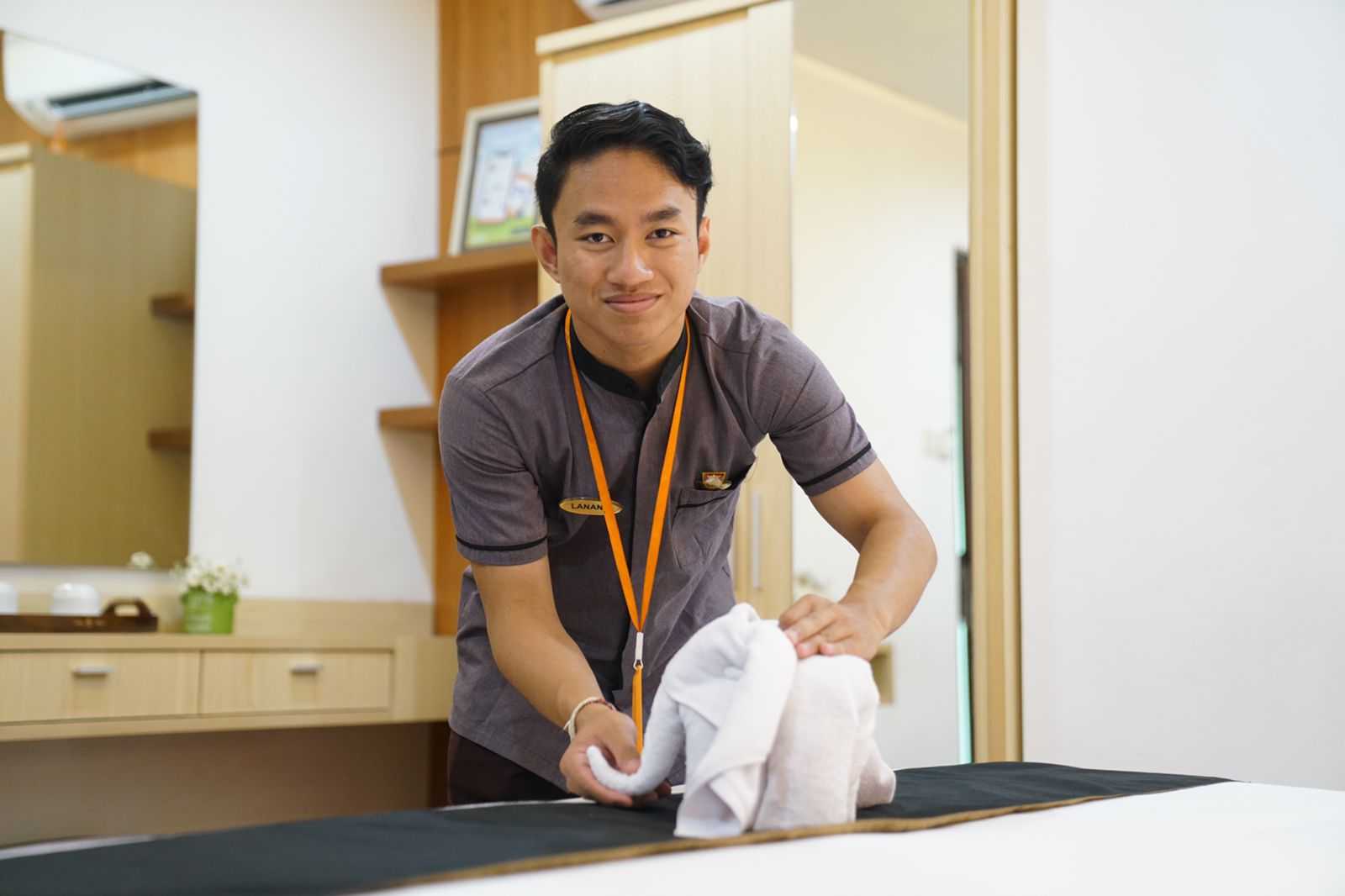 Cleaning Up and Making Bed Sounds Simple, But.. They Need High Skill and Passion!
We are not wondering anymore why we need housekeepers in a hotel. They are responsible for the hotel's sanitary and cleanliness. Not in the room only, but also hallways.
Even though cleaning up and making bed sounds simple, they need high skill and passion. You won't miss a chance to master housekeepers' knowledge and skills, right? You can meet professional hoteliers in Elizabeth International who will train you to be an excellent housekeeper!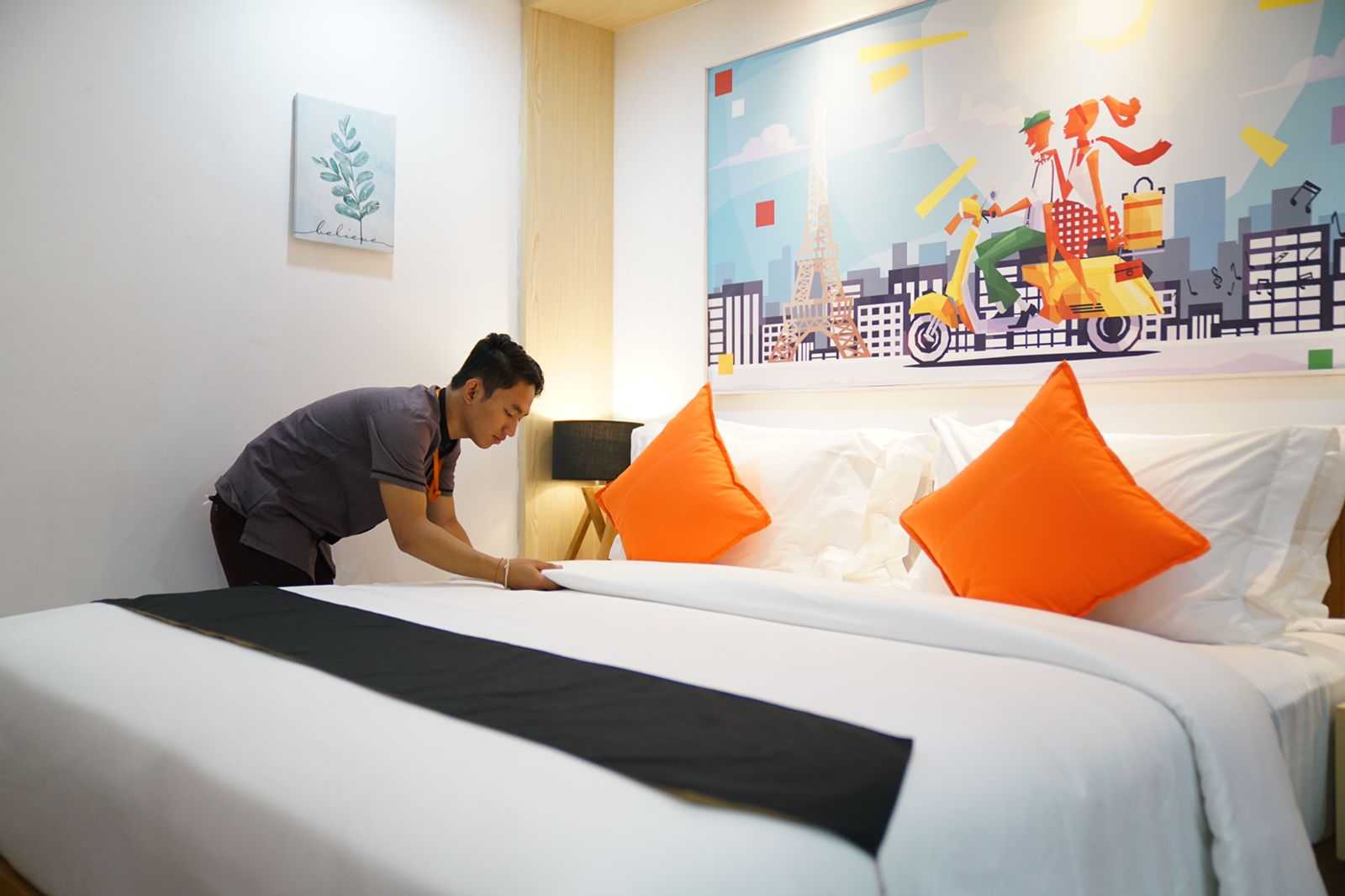 They will show you how to change sheets and make the beds professionally. Etiquette even manner are also valued and be a part of the lessons in this hotel and business school.
Don't you wait for others. You start and enroll yourself in Elizabeth International in Room Division Department.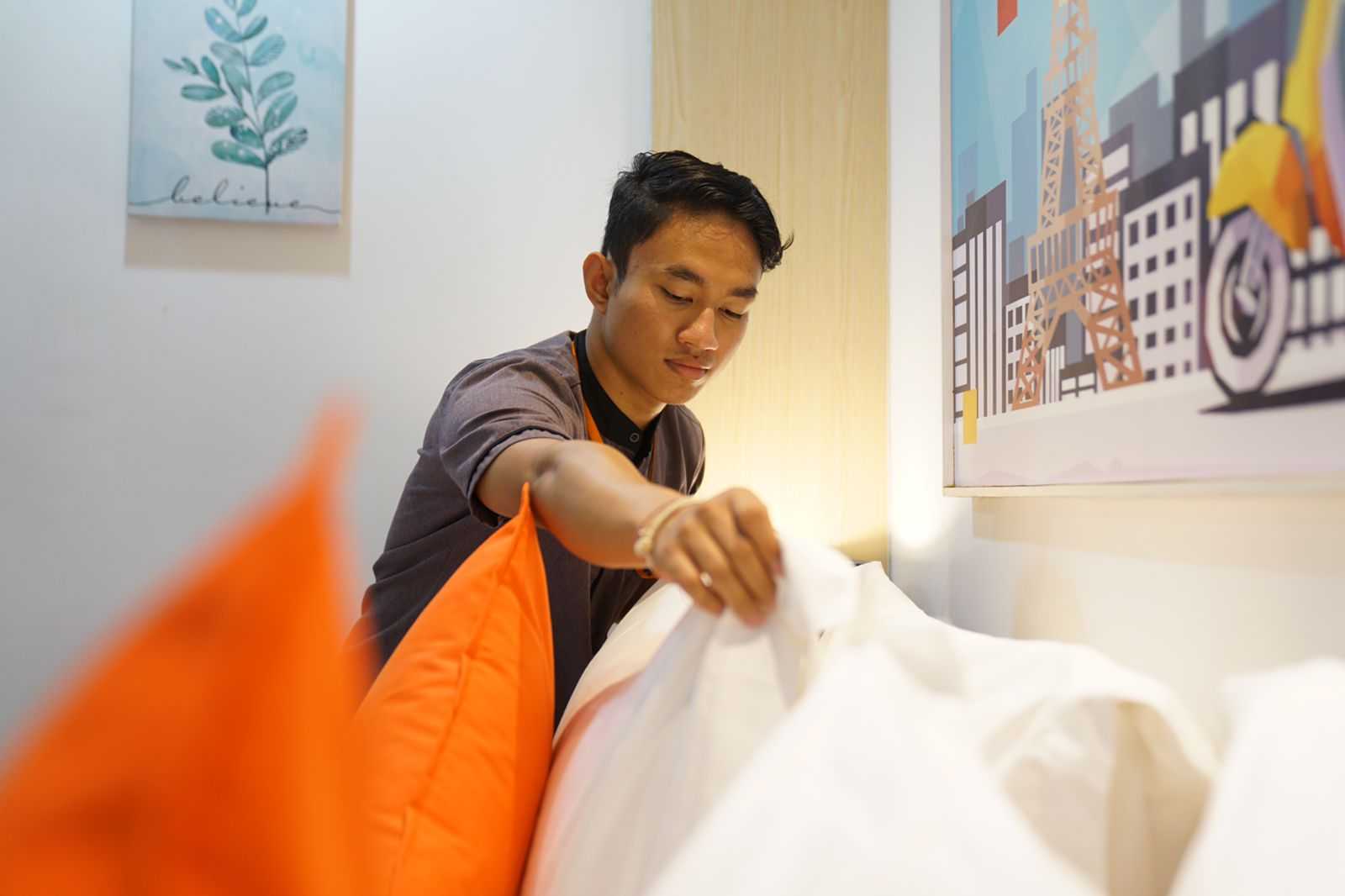 #elizabethinternational #housekeeping #ezzy #kampusperhotelan #roomdevision