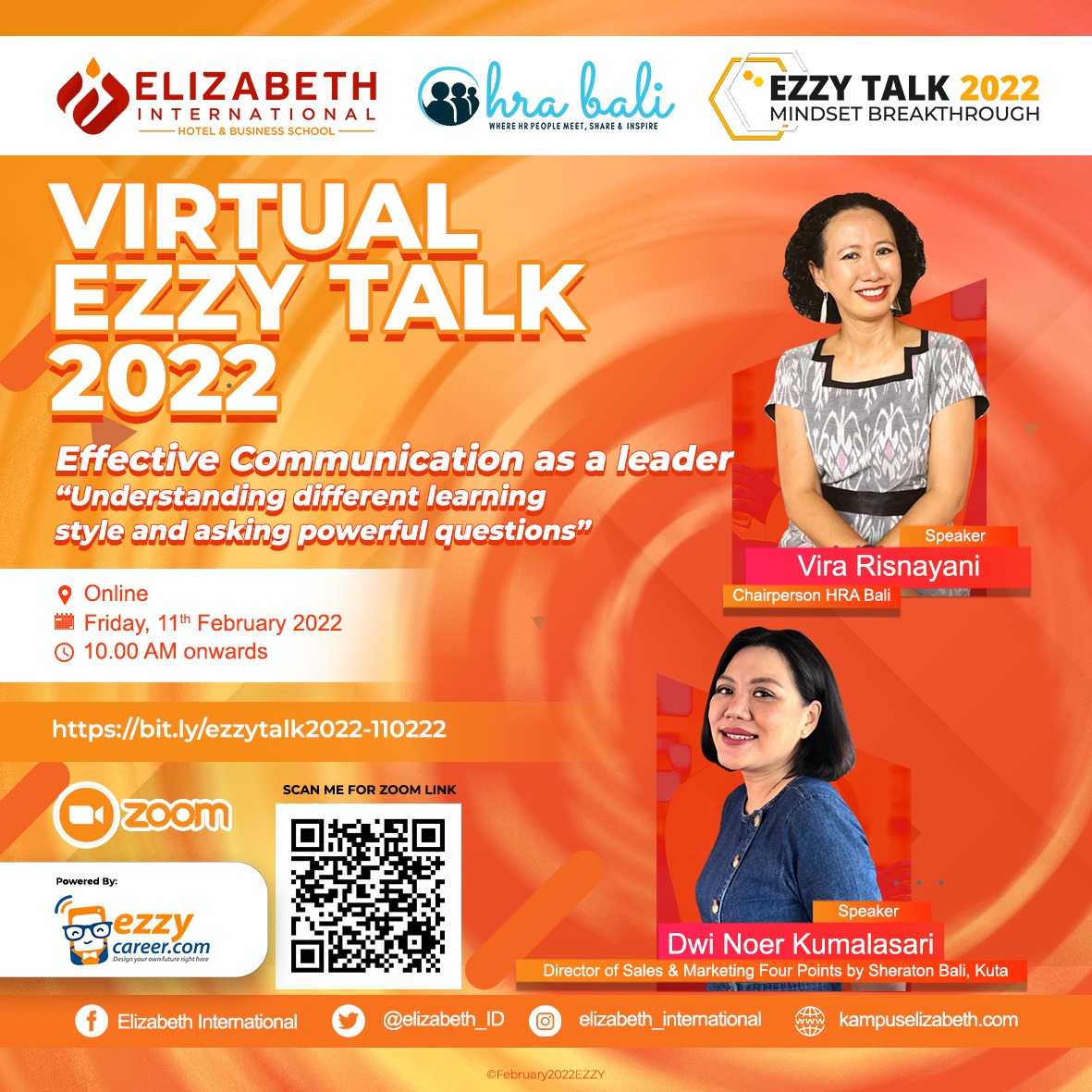 Virtual Ezzy Talk 2022 - Effective Communication As a Leader
Komunikasi menjadi salah satu hal penting yang harus dimiliki setiap Insan Hospitality, dimulai dari menumbuhkan Effective Communication dari diri sendiri dari sudut pandang sebagai seorang leader atau pemimpin. Leadership terbaik diterapkan dimulai untuk diri sendiri.
Virtual Ezzy Talk 2022 - #Mindset Breakthrough
Bertajuk Effective Communication as a leader "Understanding different learning style and asking powerful questions" kolaborasi @elizabeth_international bersama HRA Bali - Human Resources Association Bali menghadirkan Sosok Hebat dan Penuh inspirasi Chairperson HRA Bali - Vira Risnayani dan Director of Sales & Marketing Four Points by Sheraton Bali - Dwi Noer Kumalasari.
🗓 Friday, 11 February 2022
⏰10.00 Onwards
Via Zoom Meeting
Mindset Breaktrough
Unveil the Impossible
#ezzytalk #virtualezzytalk #ezzytalk2022 #virtualezzytalk2022
#elizabethinternational #elizabeth_international #hotelschool #businessschool #bizzschool #sekolahperhotelan #kampusperhotelan #kuliahperhotelanbali #Sekolahpariwisatabali